glimpse
The best place to view the best lake (one among best ones in China) in Nanjing City
Having tea time with organisor (left) of 1st int'l cartoon festival in mainland China, summer 2002
St. Just Le Martel , Oct 3,2002
Swedish int'l cartoon contest
Theme: Free; Ecology; Love; Humour in a hospital
Deadline: 11/30/2002
shonic@hotmail.com
Int'l Cartoon Festival 2002 China
Deadline: 4/30/2002
details pls refer to http://www.fcwfcw.com/festival.php
HIROSHIMA PEACE MANGA EXPO. '99
廣島和平紀念國際漫畫展
held in Hiroshima, where US dropped A-bomb in the 2nd World War
some major Japnese Newspapers reported this event, that nearly 100 selected local and international cartoonists joined
為促進世界和平所舉行的國際漫畫展 , 約百名日本與 歐洲 漫畫家 受邀參與(本人四幅作品獲展), 日本"朝日新聞" 等報紙報導,

A-Bomb and US Aircrafts Today's Hiroshima city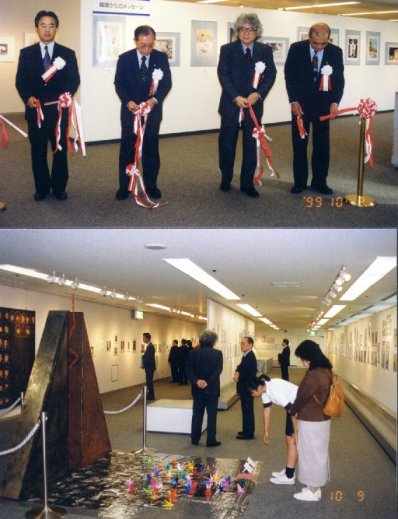 International Cartoon Exposition Hall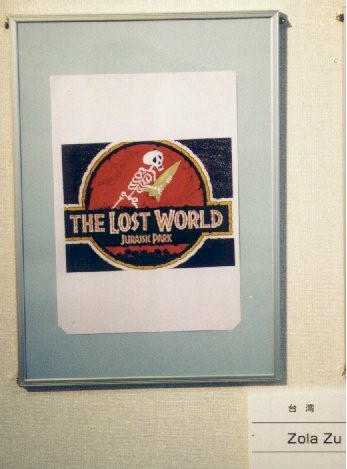 One out of 4 cartoons of mine exposited in Hiroshima 本人展出之四幅作品之一

PS: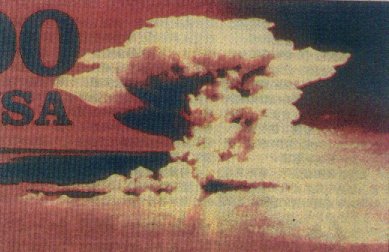 one piece of Nuclear-Bomb stamp designed (not been published till )by USA many years ago
Europe Mocks Racism
int'l festival held in Spain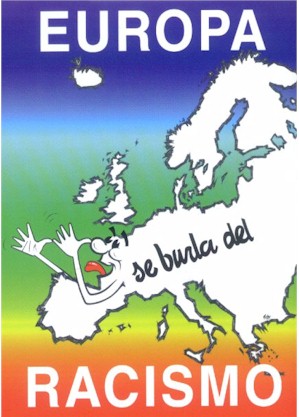 International Anthology of Anti-Racist Humour
Cartoonists from 37 countries demonstrated their empathy and solidarity against racism and against the shameless, insolent, criminal propagation of its activities .........
(Introduction by Manuel M.Ramirez, 34 91 373 62 07 ,Madrid, Spain)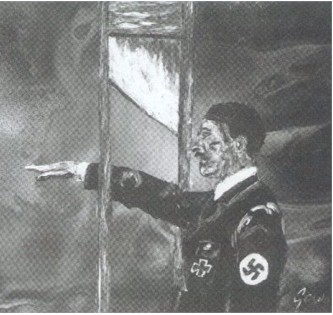 Gerda M. de Jong, Kindom of Nederland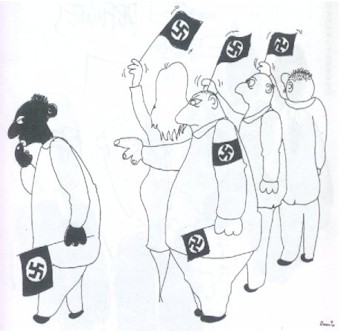 Bonvin Yves, Belgium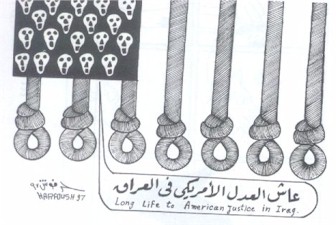 Harfoush el said abdl-kader hamed, Egypt
Reported by Zola Zu
PS1: Courtesy Mr. Manuel Martin Ramirez, President "Europe Mocks Rasicm" int'l cartoon festival
PS2: one of my cartoon's been exposited in this festival & printed in catalogue
註 : 遺憾台灣 有部分 同文同種 人士 心懷 狹隘之 族群 "主義"

Holland
International Cartoon Contest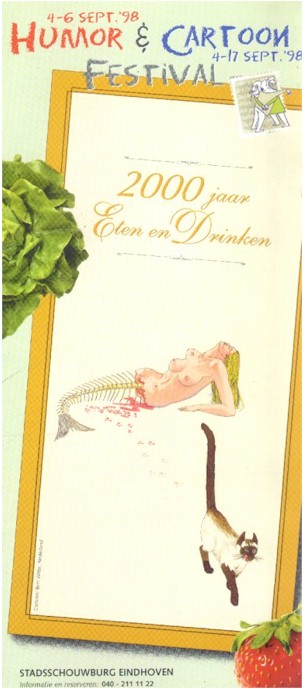 Invitation Card for this festival & great food


FECO presidents and representatives from a number of member-countries at front of Cartoon Expos. Hall after FECO meeting of '98

Mr. P. Nieuwendijk 31252532302
Bulgaria International Biennale of Humour & Satire
"Contest catagory" includes Cartoons as well as Photo, Scultures, Graphic, Painting, etc
Awards are offered by Ministry of Culture & House of Humor and Satire in gabrovo
May.19, 2001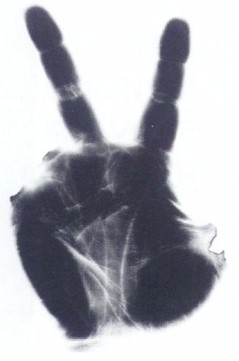 winning works (Photo)
winning works (Photo)

winning works (Painting)
PS: I introduced the "cartoon catagory" in the China Times (Taiwan) a few years ago
Turkey Karikatur Vakfi
Cartoon contest
Courtesy the famous Turkish author Tan Oral, and Turkey Cartoonists Organization Feco
Brasil
salao Int'l de Humour Exp. do of Piaui
086-232-1011Halley S.A.
VIII Salao Int'l de Desenho Para Impresa, Brasil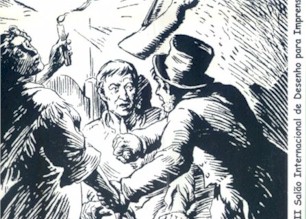 Invitation Card

Brazil Int'l De Humour de PIRACICABA
46 countries & 141 Brazilian cities ........
http://www.salaodehumor.com.br

more to come .............