Left: Art Master Indiana's works
Middle: Taiwan President's logo for inauguration ceremony
Right: USA stamp
Taiwan government's Logo (CRC)
vs. world's logo
  
Taiwan government enterprise logo , emphasizing "R"

very similar to a western logo as below

 
 
 
Taiwan Government logo
vs. western logo
 
| | |
| --- | --- |
| | (taiwan's government logo) |
| | (western's logo ) |
Huge or tiny little difference ??
Taiwan's University logo vs. Korea logo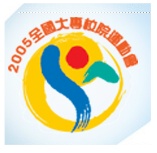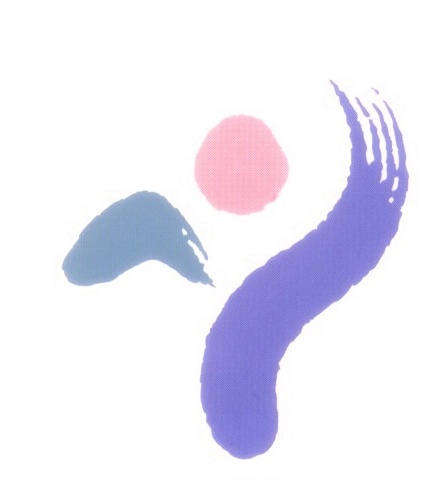 left: Taiwan's logo designed by National Chung Cheng University for nation-wide college sports event
right: Korea Seoul's Metro logo (used earlier)
Taiwan Recycle Logo vs. world's logo
 

 

 

Left: Euro airport Logo, which is designed by " bistable or reversible pattern" method, you can see only 4 white arrows or 4 black arrows, at one time

Right: Taiwan recycle logo, seemed ... "recycle" and "distribute"

 

 
 
 
 
  
international recycle logos
see some Red China's recycle logos as below, there's no any grey-zone

 
Taiwan's logo in law suit case
Taiwan's JUMP logo is too similar to Adidas logo,
This logo led to int'l law-suit cases in 26 countries (cost around NT$ 200,000,000)
The site asserts all logos similar to other country's designs, should be replaced
by new, original ones, at once. (most of them are
legal, according to Taiwan's law)
  

  
 

 Author said "T" in his design is a rock in a widely-known sight-seeing spot as below

 Taiwan's government said "T" is house roof and wall, perhaps, they are trying to say is it's a symbol of "protection" or "safety"

I , personally, feel it is a dragon's head (they may feel it's too China)
 

   

 

a famous tour sight in Taiwan,
it looks like Britain queen's head
My essay , with theme "Logo"
published with about whole-page in the China Times, leading newspaper in Taiwan, 4/2002
Small logo, big knowledge
Burger King Ads. (right bottom)

 

  McDonald's Ads.

this article only in Chinese version

 

The "M" mouth ad at left side was made by McDonald's major rival, Burger king, to mock McDonald's major selling point ― joy or fun in McDonald's restaurant, because of, probably, some unhealthy stuffs in their foods (French fries, etc).

In contrast, above is McDonald's ad. using customer's mouth, favorite sports and McDonald's logo as well, for positive symbolic meaning.