Behind the Scene


after the 3rd Courage world Cartoon Contest

The "COURAGE" has been sailing forward in a political thunder storm, and is striking some tips of the iceburgs, i.e. :
@ The Expo. site in the US has not been updated for 1+ year ( pro. hackers or cat's paws block my uploading files).
@ FECONEWS (Official periodicals of Federation European Cartoonists Organisations) have lost by post for about 2 years ..... (at least one copy was returned to Europe)
Continuous coincidents? Taiwan government ? or foreigh country's invasion?
foreigh country's interception ?
One thing for sure, it's political ! !
@ Communications are under strict monitors
All entry cartoons from 70+ countries possibly are "selected" cartoons, as far as I know, at least some works 're disappeared.
This is more trickish than that 2 European cartoonists're arrested by the government after their cartoons' being displayed recently .
Masked vicious powers are afraid of admitting what they've done in secret, in fact being more cowardly than some international terrorists.
Instead of telling different jokes, this international cartoon exhibition is organized for (original intension since 1998) improving politics, which is dangerous but more meaningful and positive.
8/8/2001

¡@
Immediately after this site was updated on 8/8/2001, this computer 's attcked by professionals (world most-selling internet security system doesn't work for this).
This action trenches on Freedom of Expression .
According to an item of news from source in The Straits Times,
In this July, to report Courage World Cartoon Contest, they referred to a certain embassy for information, and left a certain country president's pieces of news behind this. No wonder, Hong Kong University's a poll in this year ranked Singapore's mass media toppest (1st/2nd) among Asian ones.
8/11/2001
¡@
¡@

Before the Screen


3rd Courage world Cartoon Contest
Congratulations to all courage winners !!
Congratulations to Ron Chu (Taiwan), Grand prix of 1999 courage catagory of this contest, just sold out his cartoon books upto 1,500,000 copies in mainland China, and is making TV soap series out there.(United News, Taiwan, 7/'01)
Congratulations to Adam Lee, again got top spot in "Prime News" edition, The Straits Times, the best selling & most influential news in Singapore, for his 3 straight best-editorial-cartoonist winnings in this contest
Congratulations to this contest, which has left the highest footprints for all these years, ranking a lot of No.1s by world famous search engines (many are in the US), and being reported by a number of world major media, like The China Times, leading news in Taiwan (reported in an extremely attractive way).
Congratulations to all artists winners, you are having great opportunities to show up your art-works to the whole world ( certainly, many elites in Taiwan and Singapore).
8/8/2001 Taipei
¡@
¡@

Award-winners List 2®®1

Best Editorial Cartoon Award
Adam Lee, Singapore

Best Humour& Satire Cartoon Award

Courage catagory
Award of Golden Dagger: Mihai IGNAT, Romania
Award of Golden Spur : M. Zlatkovsky, Russia
Award of Golden Stiletto: Lex Drewinski, Germany
Humour catagory
1st award: Jin Hui , China
2nd award: Ochakovsky Yuri, Israel
3rd award: Huang Kun , mianland China
¡@

Special Award + other awards
<random order>
Emilio Isca, Italia
Harca, Spain
Leng Mu, mainland China
Xia DaChuan, China
Alexey Talimonov, United Kingdon
Deacon, United Kingdom
Jiang LiDong, China
Bess, Germany
Wolfgang Schlegel, Germany
Feng Hui-cang, mianland China
Natalia Vartchenko Russia
Lee Jung In, Korea
Oleg Loktyev Ukraine
Leng Yan Ping, mianland China
Ciosu Constantin, Romania
Jurij Kosobukin, Ukraine
Nicolae Ionita, Romania
¡@
<random order>
Kazanevsky Vladimir, Ukraine
Tawan C , Thailand
Wang Ping, China
Su Lang, China
Julian Pena-PAi, Romania
Kui Bin Xian, China
Nenashev, Russia
Loysz, Argentina
Rahardi Handining, Indonesia
Sergeev Aleksandr, Russia
Vladimir Kovalenko, Russia
Costel Patrascan, Romania
Li Xiaoyang, China
Murat Alimov, Kazakhstan


Kazo Kanala, Slovak
Effat, Egypt
Tamer Y , Egypt
Boris Petrushansky, Russia
A Borigen, Israel
Ilian Savkov, Bulgaria
Valentin DRUZHININ, Ukraine
HongShun Hai, China
Jerez Alberto J B, Cuba
Vladimir Ivanov, Russia
Cristian Marcu, Romania
Qi Yuesheng, China
Blerg, China Mongolia


Vyacheslav Muromtsev, Uzbekistan
Medi Belortaja, Albania
Stamenkovic Srdjan, Yugoslavia
Igor Vartchenko, Russia
Carlos Alejandro Falco Chang, Cuba
Carlo Sterpone, Italia
D'Hoop Freddy, Belgium
Wang the chi, China

Emenike Cornelius C., Nigeria
Sairam Akundi, India
Petrushansky Boris, Russia
Igor Revyakin, Russia
Yury Tylindus, Belrus
Flavio Jose Teixeira de Almeida, Brasil
etc

<Prizes list please check bottom of this page>
As original condition, only 3 prizes are available, now lots of additional prizes will be mailed to best among best artists

¡@
¡@
¡@

The highest footprints


World No.1 history
No.1 Cartoon Contest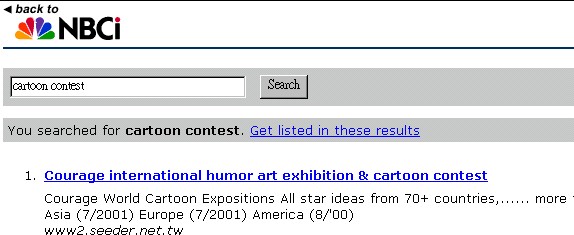 ¡@
No.1 Cartoon Contest
¡@
No.1 Cartoon Contest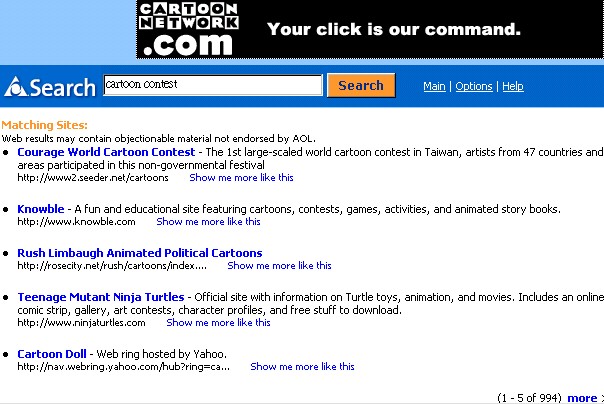 ¡@
No.1 Cartoon Contest
¡@
No.1 Cartoon Contest

¡@
¡@
No.11 Cartoon site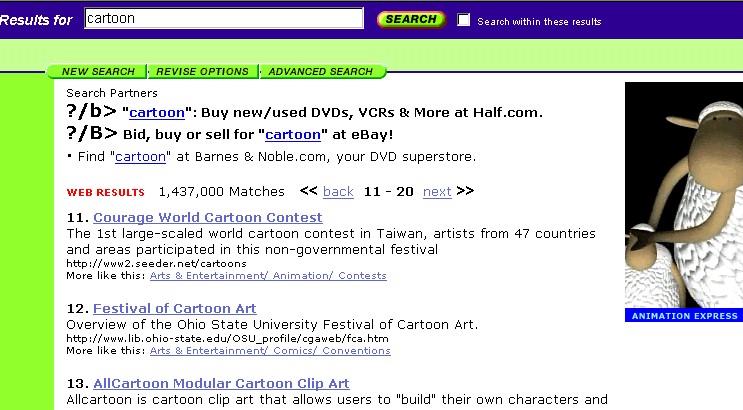 ¡@
¡@
No.1 Cartoon Contest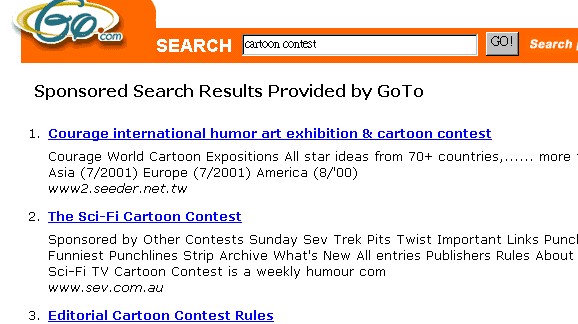 ¡@
¡@
No.1 Cartoon Contest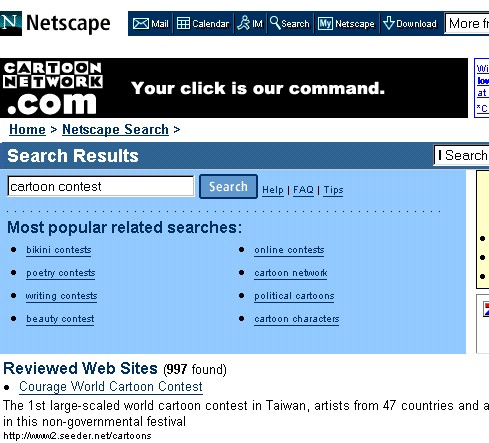 ¡@
¡@
No.1 Cartoon Contest
¡@
¡@
No.6 Cartoon website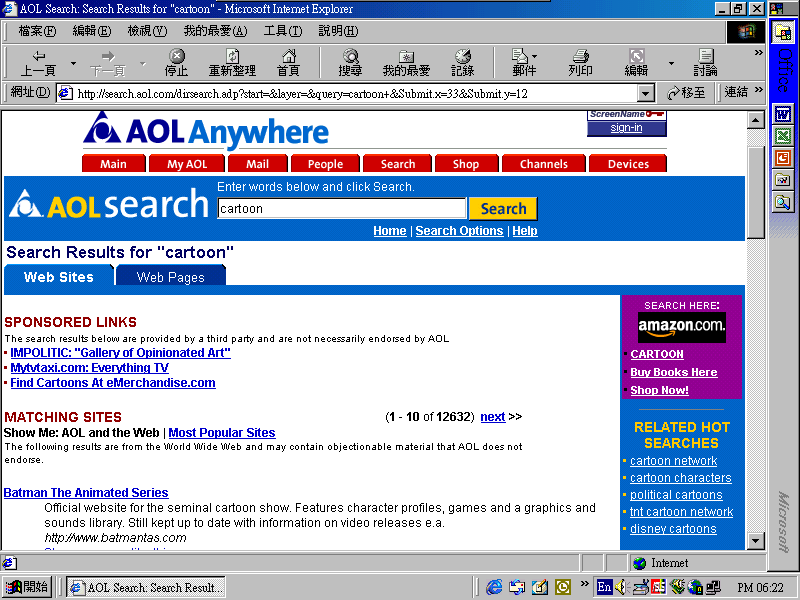 ¡@
¡@
No.3 Cartoon exhibition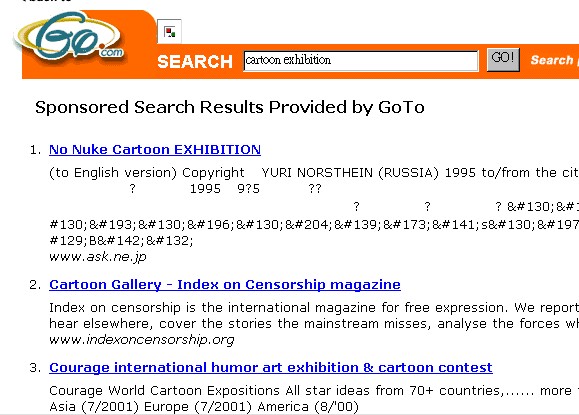 ¡@
¡@
No.2 Cartoon exhibition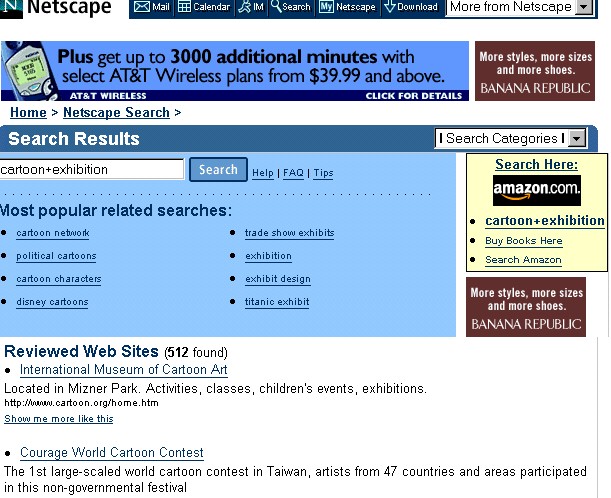 ¡@
¡@
...... reported together with a very hot article done by Zola Zu , in Formosa Edition, "The China Times", leading news in Taiwan (middle 2001)
..... reported in large-sized by 'Prime News' Edition, "The Straits Times", most selling & influential news in Singapore; as well as by a Singapore's TV programme (middle 2001)
......this Expo. site also ranks top by a lot of other world search engines
......... intro. by "TTV", a major TV in Taiwan (middle 2001)
¡@
¡@
¡@
¡@
¡@

major prizes

Adam Lee, Singapore
Ralph Lauren leisure shirt NT6,000 (around US$ 180)
Ralph Lauren shirt NT2,000
Tommy Hilfiger polo shirt NT 2,180
Imtermezzo pant NT2,500
Boston Traders Jacket (S) NT3,980
United Colors of Benetton bag NT N/A


Award of Golden Dagger: Mihai IGNAT, Romania
Ralph Lauren leisure shirt NT6,000
P. Piccasso sunglass NT7,000
2 * C. Lacoste wool sweators NT 4,000
YSL silk tie NT3,280
Ralph Lauren silk tie NT 3,780
Carrera watch NT14,000
fashion scarf N/A
souvenir tie N/A



Award of Golden Spur : M. Zlatkovsky, Russia
Ralph Lauren leisure shirt NT6000
Ralph Lauren silk tie NT2,500
Aigner sunglass NT9,000
Christian Dior Paris lotion N/A


Award of Golden Stiletto: Lex Drewinski, Germany
Ralph Lauren leisure shirt NT6000
Aigner sunglass NT9,000
YSL sweator NT5,000




1st award: Jin Hui , mainland China
Kent Curwen wool sweator NT10,000
Ralph Lauren silk tie NT3,780
Kent Curwen jacket NT6,000
Christian Dior socks N/A

2nd award: Ochakovsky Yuri, Israel
Ralph Lauren leisure shirt NT6000
Guy Laroche wool sweator NT7,000
souvenir N/A


3rd award: Huang Kun , mainland China
Boston Tradersl sweator NT3,880
Imtermezzo jacket NT6,000
Important winners

Emilio Isca, Italia Ralph Lauren silk tie NT3,780, scarf N/A
Harca, Spain YSL tie NT3,280, imported wool sweator N/A
Leng Mu, mainland China YSL tie NT3,280
Xia DaChuan, China YSL tie NT3,280
Alexey Talimonov, United Kingdon Ralph Lauren silk tie NT3,780
Deacon, United Kingdom Ralph Lauren silk tie NT3,780
Jiang LiDong, China YSL tie NT3,280
Bess, Germany Guy Larcohe silk tie NT2,800
Wolfgang Schlegel, Germany Gant wool sweator NT3,000
Feng Hui-cang, mianland China Kent Curwen silk tie NT2,300
Natalia Vartchenko Russia C Lacoste wool sweator (U neck) about NT3,000, CL shirt N/A
Lee Jung In, Korea Ralph Lauren silk tie NT2,800
Oleg Loktyev Ukraine Calvin Klein Jeans sweator NT2600
Leng Yan Ping, China Lacoste wool sweator NT3,000, 2 scarfs
Ciosu Constantin, Romania Mickey tie NT700 , E. Armani sweator N/A
Jurij Kosobukin, Ukraine Ralph Lauren wool cap (S) NT1,750
Ralph Lauren wool cap (L) NT1,750
Nicolae Ionita, Romania Gant wool sweator NT3,000


Other important winners
(Diploma+ souvenir)


PS:

Almost all prizes are got from largest dept stores in Taiwan ,
or overseas stores recommanded by major newspaper in Taiwan

Post by Sea-mail takes 2 months, by Air-mail takes 2 weeks

most listed prices above are referred by original tag prices,
some others are estimated price

each winner receive a sheet of diploma and/or a disk album (stored some interesting cartoons ) ,
detected virus by "Norton 2001" and "Trend Office-scan", but no guarantee for the peirod of delivery

No presents will be sent to those artists who did not write their addresses on the back of works